My First AWS Certificate: A Nigerian's Tale
Exactly three weeks ago, I had planned to write this article highlighting how I aced my AWS Certified Cloud Practitioner exam. I had signed up on Linux Academy for the 7-day free trial in preparation for the exam and needless to say I was pumped. Studying for almost 4hrs daily and simply absorbing new content like wool, I felt I was going to make a statement with this certificate and all that was left was to schedule my exam to be taken from the comfort of my home. I'd be sharing the various phases I went through and how hard the certificate tried to elude me.
PHASE ONE: PREPARATION
This phase is the most important of all the phases and I can't stress this enough. Quite often people get carried away with acquiring the certification in as little time as possible and end up failing to grasp core concepts. The true goal of this is to build the right mental model for Cloud Computing and how AWS services work under the hood (at least a good overview ). There's a tonne of free resources you can use to prepare and the ones I used personally are Linux Academy, Andrew Brown's CCP course, and the recommended white papers. Be sure to get your hands on the services and test the implementation but don't forget to terminate services you run to avoid stories that touch.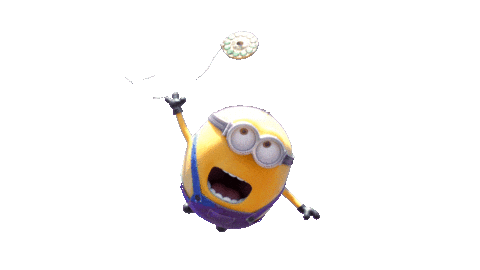 PHASE TWO: SCHEDULING THE EXAM
AWS allows you to take their certification exams from a verified testing center or the comfort of your home using the Pearson Vue Online proctored option. The registration is fairly straightforward:
1) Navigate to AWS training and certification
2) Login / Register
3) Schedule Exam using Pearson Vue Online
4) Fill in relevant details
5) Pay.
I followed the steps above to the letter and got to the payment point. Feeling excited to schedule my first ever international certification, I punched in details of my naira Mastercard and proceeded to submit. Unable to process your payment was the error message flashing before my eyes. I shrugged it off thinking I made a mistake while filling the payment form. I tried again and the same error was displayed but this time I started to worry. I changed cards and give it a final shot and it worked!!! The error message was different;
Your account has been blocked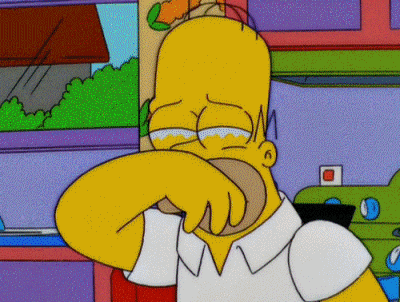 RESOLVING PAYMENT
It took several tries to finally reach the AWS support lines who then explained that my card payments failed because I'm paying from Nigeria and I should proceed to buy exam vouchers from vendors. I did as instructed and attempted to purchase a voucher online but the outcome was only a repeat of what happened previously. Again my payment was not accepted because I was paying from Nigeria.
I felt angered and discriminated against but one thing I've learned is Life isn't balanced and if you want something, it's up to you to find a way or find an excuse. So, I began searching for anyone with a dollar account home and abroad and after almost 2 weeks of inquiries and appeals, I found. I was finally able to purchase the vouchers online using a dollar account and finally schedule my exam.
PHASE THREE: TAKING THE EXAM
After weeks of labor trying to set up the exam, I was finally going to take it in five days. I brushed up on the things I've learned using the AWS white papers, flashcards, and practice exams. The online exam requires you to have a private space where you can take the exams uninterrupted as any 3rd party interference would lead to termination of the exams. As a Nigerian, I cleared my entire house and banished everyone just to make sure nothing went wrong 😂 .
On the actual exam day, you'd have to log into to your certification & training page and click on your Manage Pearson Vue exams. This would bring up your scheduled exams and a Begin exam button provided you're within 30 minutes of your appointment.
The pre-exam check-in is pretty easy too
Download the OnVue exam application.

Run the system test to ensure your internet, webcam, and system specs are the recommended.

Verify your identity (passport, id, etc) and your surroundings.
Once you scale these steps, all that's left is to be assigned a proctor and get cracking. I did as planned and patiently waited to be assigned a proctor and begin the exams. The instructions on the screen indicated that the exam rules should be observed and I would begin the exam within 15 minutes of my appointment time which was 10: 00 am.
15 minutes later, nothing had happened and I was still staring at my screen. I thought to myself Perhaps my time is faster than the world time. Then 25 minutes passed and still nothing. This time I was certain that my village people were on my case. I still couldn't leave my seat as that was against the exam policy. After an hour had passed and nothing had happened, there was no doubt that they've succeeded in getting me 😂.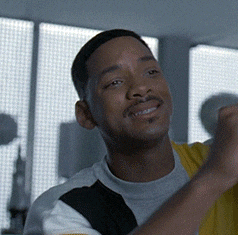 I finally summoned the courage to stand up and walk around because I had been sitting for over an hour, only to see my screen change with a new message. We apologize for the technical difficulty Bla Bla Bla, please visit this link to reschedule. It may take 5 business days before we respond to you. I was mad and frustrated 😡!!!
PHASE FOUR: REDEMPTION
Pearson Vue finally got back to me after 5 business days and notified me that my voucher had been re-instated which allowed me to reschedule my exam. I vividly recall it was a Thursday evening around 6 pm; I had such a stressful week and decided I wasn't going to let this silly certification spill over to the next week. I proceeded to reschedule again and yet another blow was lying in wait. There was routine maintenance scheduled to happen from Friday till Sunday which left me with only two options: Take the exam that night in two hours or wait till next week. You guessed right, I scheduled the exam for that night and decided to face my fate.
I checked in and this time a proctor was assigned quickly. I shifted into serious gear and got mentally ready to fight my war and in a flash, the exams had begun. The first 5 questions dealt a psychological blow and reset my thinking. It the easiest AWS certificate, You can pass it with your eyes closed, I was suddenly remembering all the sweet talks I had watched on youtube in the weeks leading up. Another voice was screaming "Why didn't you just wait till next week when you could have revised" and I was almost apologizing to the voice like it wasn't mine. I immediately took a minute to calm myself and regain my composure and it paid off.
50 minutes into the 90 minutes exam, I was done and I had gone round all the questions twice. The questions covered everything described in the exam guide.
The beauty of the exam is that you'd know your fate immediately after submitting it. That way you can either start the turn-up party or simply turn on the shower, sit under it and think of your life. Nothing in my AWS journey has been smooth so you probably shouldn't expect a fairy-tale ending.
This ended well after all.
TL/DR
Prepare for the AWS CCP exam by building strong fundamentals
If paying via card from Nigeria doesn't work directly, purchase exam vouchers from an authorized reseller or with a foreign account.
Practice a lot of questions and use cases before the exam.
On exam day, get in 30 minutes earlier and run pre-exam check-in.
Kill the exam.
Write an article about your journey (Optional)
Thanks for sticking around, I'd definitely be sharing more amazing content so don't forget to follow, like, and share. May the Force be with you 🤖